Got a bunch of CSGO skins you no longer need? We'll show you how to sell them and earn some real money!
Nowdays there's a number of different marketplaces you can sell your CSGO skins on. Each with their own unique features you can shop around to find the right one for you.
One of the first and largest steam item marketplaces, which supports not only CS:GO items but also Dota2, H1Z1, PUBG and others.
For May 2017, One-Hour cashouts are issued in 1-60 minutes at a 1% fee (discounted from our standard 5% fee). And now, most Standard Cashouts (with zero OPSkins fees), are now issued within 1 day.
10% fee from each sale.
Premium membership ($6/month) reduces the fee to 5%.
Cashout via PayPal, Bitcoin and wire transfer.
Regular cashouts take upto 7 days, but are usually within 1 day. Same-day cashout available for a fee.

Buy and sell your CSGO skins on the IGXE marketplace.
Cashout via PayPal.
Multiple languages supported including English, French and Russian.
Free CSGO Case opening.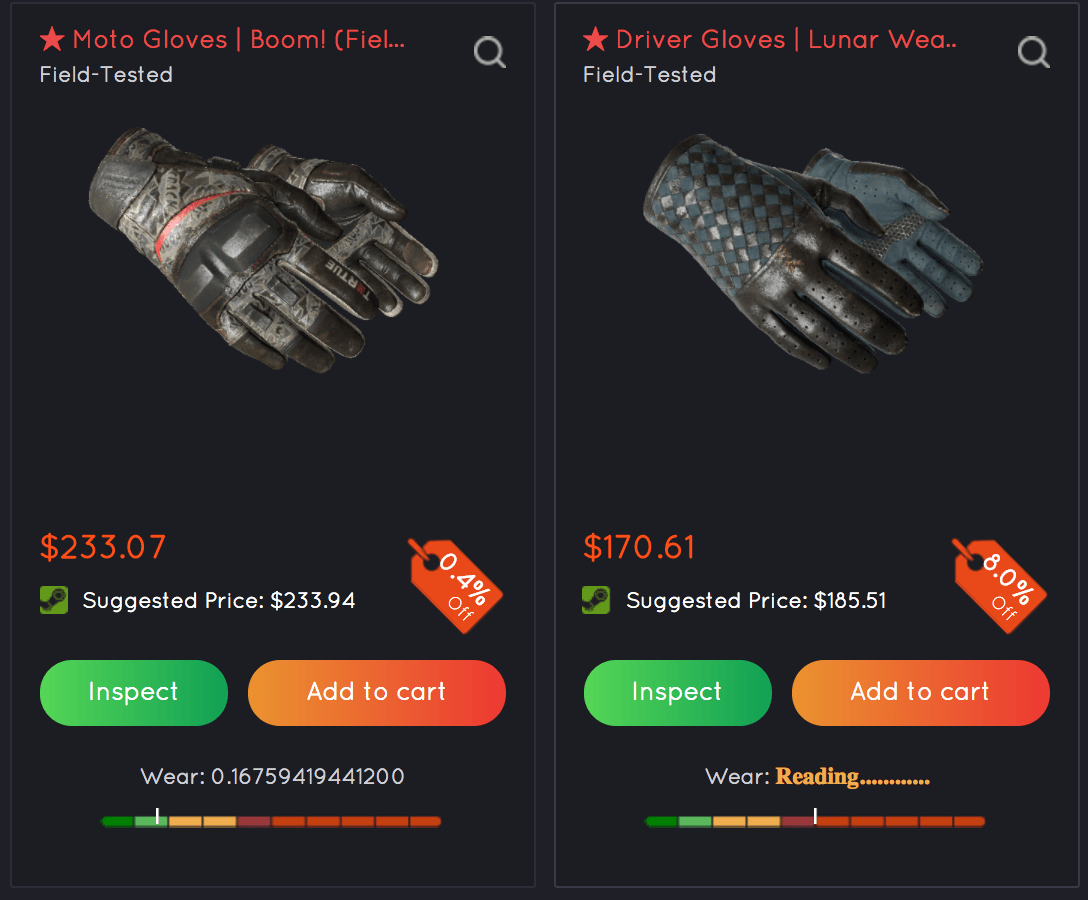 Not only does Gameflip offer a platform to sell your CSGO skins, but you can also use it to tell your
old video games as well.
Get $1 free just for joining!
Skin marketplace for CS:GO, Dota2, Rocket League and more.
Sell you old videogames.
Occasional free offers for existing members.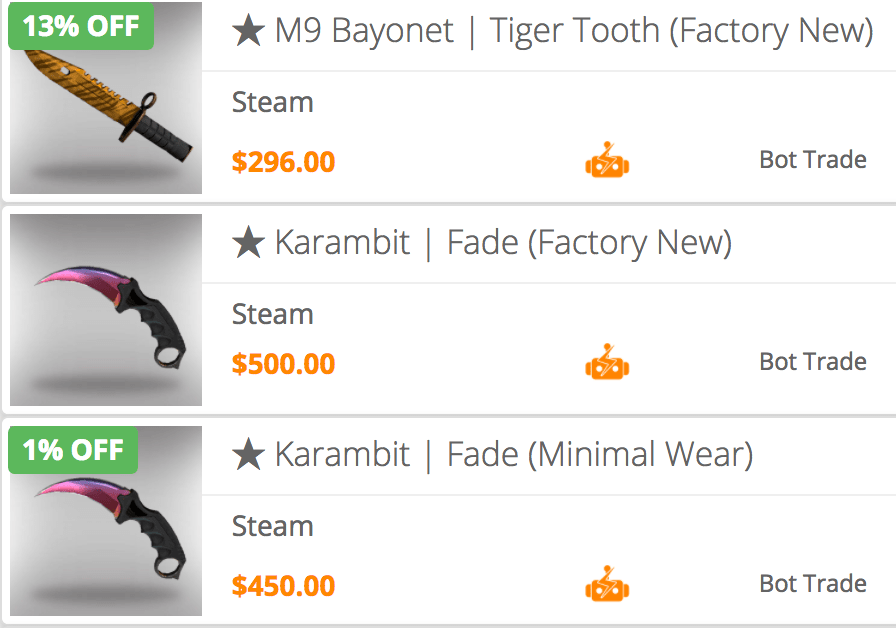 Bitskins is another large CSGO marketplace. The combination of low fees and fast cashouts make it a great place to sell your CSGO skins.
5% fee from each sale.
Fee is reduced for high volume accounts.
Cashout via PayPal, Bank Transfer and Bitcoin
Cashout within 5 minutes for PayPal/Bitcoin.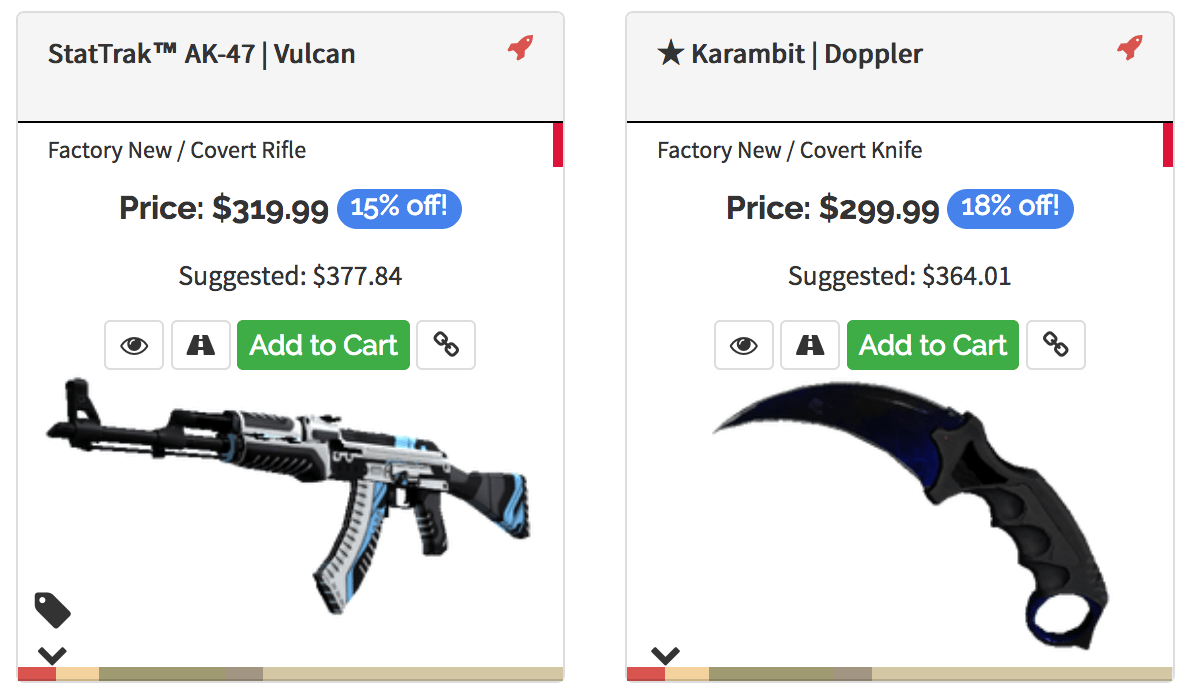 Regardless of your CSGO skins condition: Battle-Scarred, Field-Tested, Minimal Wear or even Factory New, you'll be sure to find the right marketplace to sell cs skins for money.
Now you can go make real money by selling your CSGO skins!