What You Need to Know About CS:GO Before You Start Betting
Counter-Strike: Global Offensive is among the three most popular games played in
eSports events, along DotA2 and LoL. Because of the high level of popularity, CSGO
betting is also on the rise.
If you are an avid eSports fan that is looking to get into this world, then you should get
properly informed about the game before you decide to place bets on its outcomes.
What is CS:GO?
This game is a multiplayer FPS (first-person shooter) in which two teams battle each
other to win rounds. We are talking about the classic teams, Counter-Terrorists, and
Terrorists. A match consists of over 15 rounds and the first team that manages to reach
round 16 (unless we are talking about overtime) wins the match.
To win a round, a team must completely obliterate the other team and/or complete map
objectives. If you played any game from this franchise, then you know that the Terrorists
must plant a bomb and allow it to detonate before the time runs out. The Counter-
Terrorists have to stop the bomb from going off or if it's not activated, then they must
stop the Terrorists.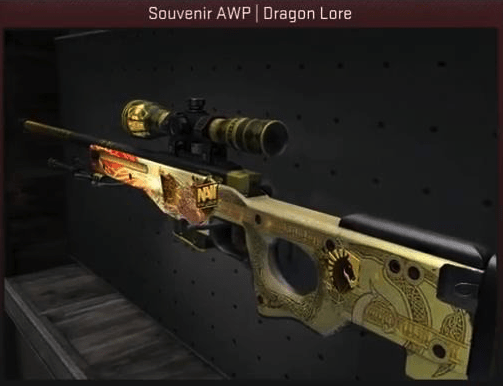 Let's talk about its history
Because you need to get accustomed to the game, you need to know how it came to be.
CS was first created in 1999 as a mod for a very popular game at that time – Half-Life.
Two students, Minh Le and Jess Cliffe, are its creators.
At first, it was free to download because they didn't think it would become popular.
However, it became an instant hit and Valve soon bought its rights. Followed up by
Condition Zero and Source, Counter-Strike entered the eSports scene.
With sides split between the original Counter-Strike and Source, Valve made it easier by
releasing in 2012 Counter-Strike: Global Offensive. Because of the already high numbers
of players and constant updates, this game grew to be in the top 3 most popular eSports.
The best teams and players
In a game of this nature, you can expect that the rankings are always fluctuating. At the
moment of writing this article, the best teams are FaZe and Cloud9 with mousesports
and fnatic close behind.
What is interesting about Faze is that it has a roster made up of 5 different nationalities,
which is rare for the eSports scene. NiKO is a Bosnian player with immense skill and he
is the star of the team.
On which CS:GO tournaments can you bet?
You can find various offers of betting on numerous sites. We are talking about major CS:
GO tournaments: PGL Major, ESL One, Dreamhack, SLTV StarSeries, FACEIT, ESEA
seasons, ECS and ELEAGUE.
You can also find regular events (online or offline) on which you can bet. If you want to
get an edge in betting, this can do the difference between casual CS:GO followers and
hardcore, serious players and gamblers.
Conclusion
Mixing individual skill with team chemistry, CS:GO is an immensely popular game that
continues to bring in players and gamblers into the eSports and betting scenes.